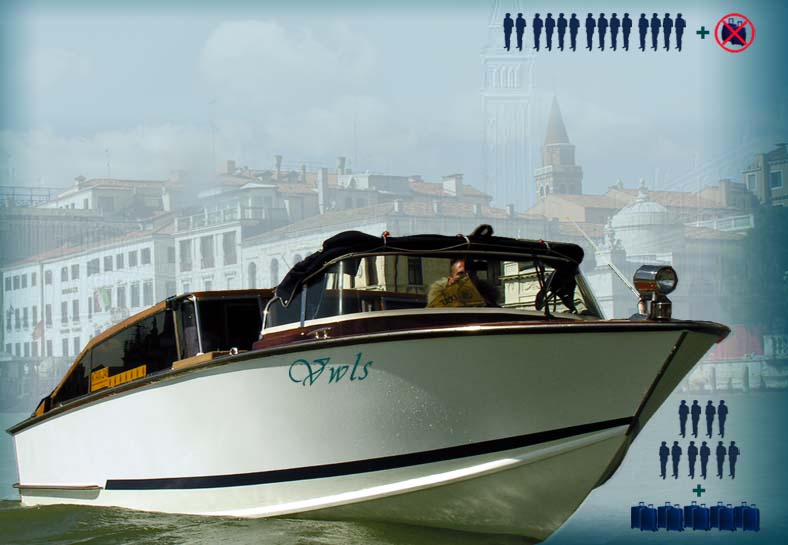 Water Limousines
Each Vwls Water Limousine is one of a kind, hand crafted by Venetian master woodmen, in the yards: Cantiere Motonautico Veneziano, Cantiere Serenella, Cantiere Cucchini and Cantiere De Pellegrini.
These luxury crafts are built out of seven different kind of woods, to give to the hull the characteristics of elasticity and solidity which grant maximum safety and comfort to the passengers.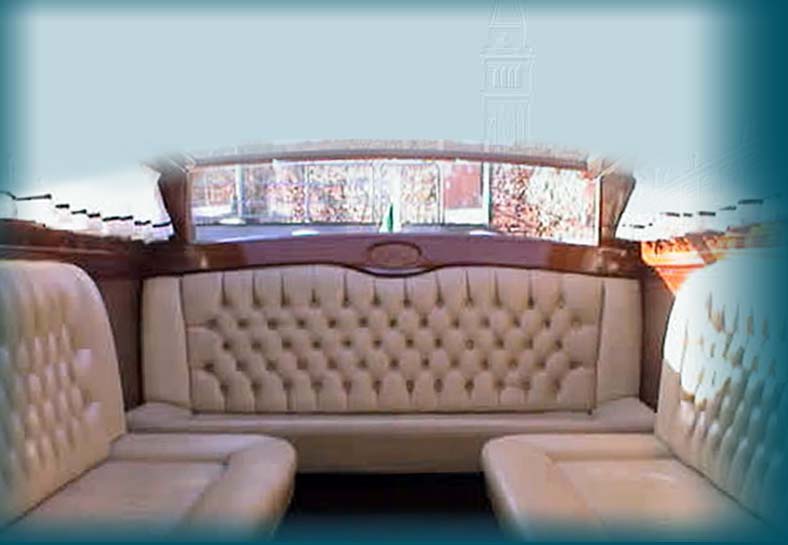 Top Class Water Limousines ( one vintage craft is also available between these ) offer fancy leather and alcantara tapestry with wall to wall carpet; in the cabin, the warmth of noble briars marries obscured glasses to enjoy complete privacy.
Heating and AC ensure the most comfortable journey environment in Winter as well than in Summer. On demand, minibars can be boarded.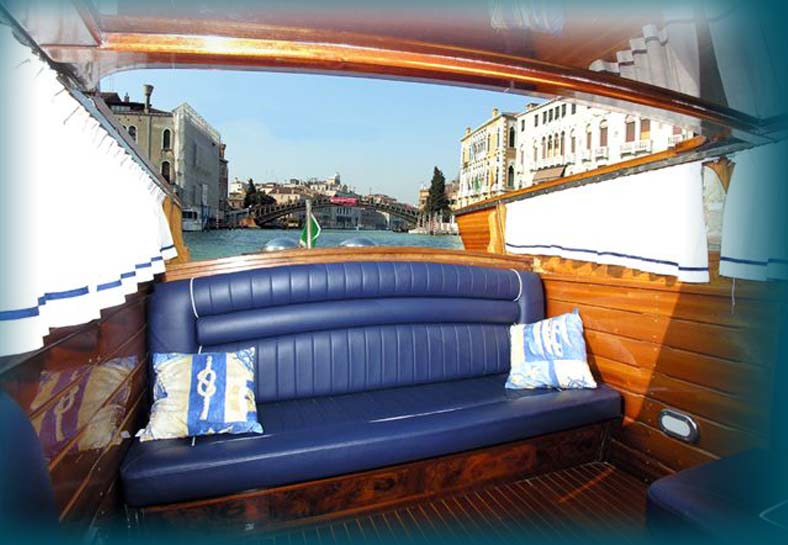 The water limousines are equipped with 12 Volts plugs to feed electric devices, such as notebooks, mobiles, cameras a.s.o. ...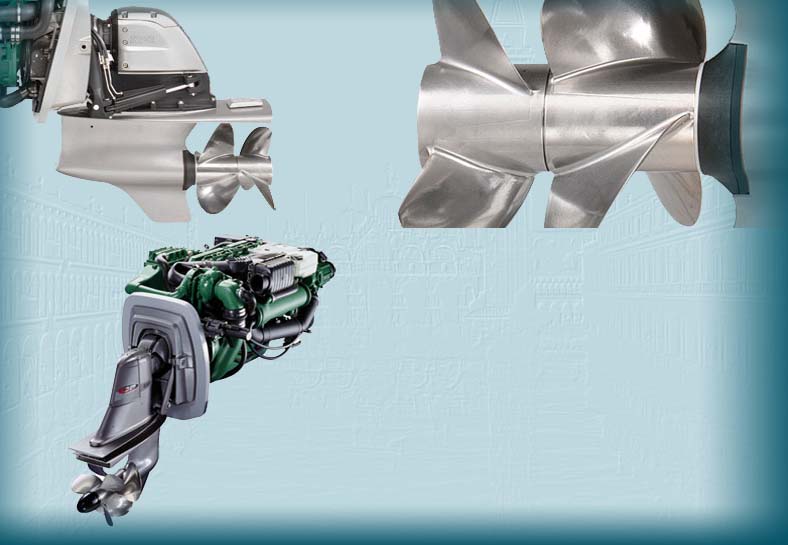 The engines are:

Volvo Penta 6 cylinders, 3700 c.c. ( hp 300 )
Steyr Marine 6 cylinders, 3200 c.c. ( hp 250 )
Volkswagen 6 cylinders, 2967 c.c. ( hp 265 )
All the water limousines are equipped with
Duo - Prop propellers,
for maximum performance and comfort.
The double counter-rotating propellers system
allows indeed a car-like precision in manoeuvring
and brakeing as well in forward as in reverse gear.